Beauty Salon The Hague – CadanCe Skin Care
Your trusted beauty salon in The Hague!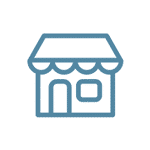 The salon in the Hague in The Hague for skin improvement and skin rejuvenation
CadanCe Skin Spa
CadanCe Skin Spa offers a complete skin improvement program for both skin problems and skin aging. We do this in a natural way with the help of result-oriented beauty treatments en products.
Do you have any question? Contact us:
T | 070 368 04 56
E | info@cadancehuidinstituut.nl
CadanCe Skin Spa is located at Vlierboomstraat 461 in The Hague and is affiliated with the professional organization 'de Anbos'. Our treatment method is focused on lasting and visible skin improvement. We strive for the best result, for skin. Our specializations are Acne treatments, Anti-aging treatments, Deep tissue massage, Microdermabrasion, Micro-needling, Radio frequency, Mesotherapy and Figure correction.
For skin specialist care, we work together with a permanent skin therapist through Cosmetique Totale. Our skin-improving and skin-rejuvenating treatments are supported by four strong cosmetics brands and cosmeceuticals: La Colline, Murad, Young Blood en Nimue Skin Technology.
Customized skin improvement and rejuvenation
Various external factors can affect the skin, such as: sun damage, illness, medication, menopause, aging process, lack of sleep, stress, smoking, alcohol, air pollution, nutrition and weather conditions. As a result, the skin can lose energy, become valiant and lifeless and deteriorate, wrinkles and lines sharpen, weakening and aging skin can strike faster.
A customized advice and treatment program will stimulate healthy skin, and will repair or improve skin problems. A focused and skin-improving treatment will continue to have a rejuvenating effect. Just as we exercise, eat healthy and take sufficient rest, our skin will stay in good condition with regular skin care. In addition to the professional care of the skin, a facial treatment is also a moment for yourself during which you can relax.
Instagram CadanCe Skin Spa
Customized skin improvement and rejuvenation
By selecting these skincare products, each with their own identity and specialty, we offer you a wide range of professional beauty treatments. For the continuation of the result for the skin and skin improvement, these cosmetic brands offer excellent products for skin care at home. Together with you, we look at the needs of your skin, the treatment options and your personal desire to improve your skin.
Beautyblogs CadanCe Skin Spa
No Results Found
The page you requested could not be found. Try refining your search, or use the navigation above to locate the post.