Hieronder een greep van referenties van onze zeer gewaardeerde klanten bij CadanCe Huidinstituut.
CadanCe Huidinstituut biedt programma's voor Perfect Aging, acne en figuurcorrectie. Dat doen wij met behulp van de meest innoverende apparatuur en producten. Door de diverse behandelmogelijkheden en een breed aanbod kunnen wij onze klanten uitstekend helpen en van hun klachten afhelpen. Wij gebruiken onder andere: radiofrequentie, mesotherapie, needling, LPG Cellu M6, cryotherapie en nog veel meer.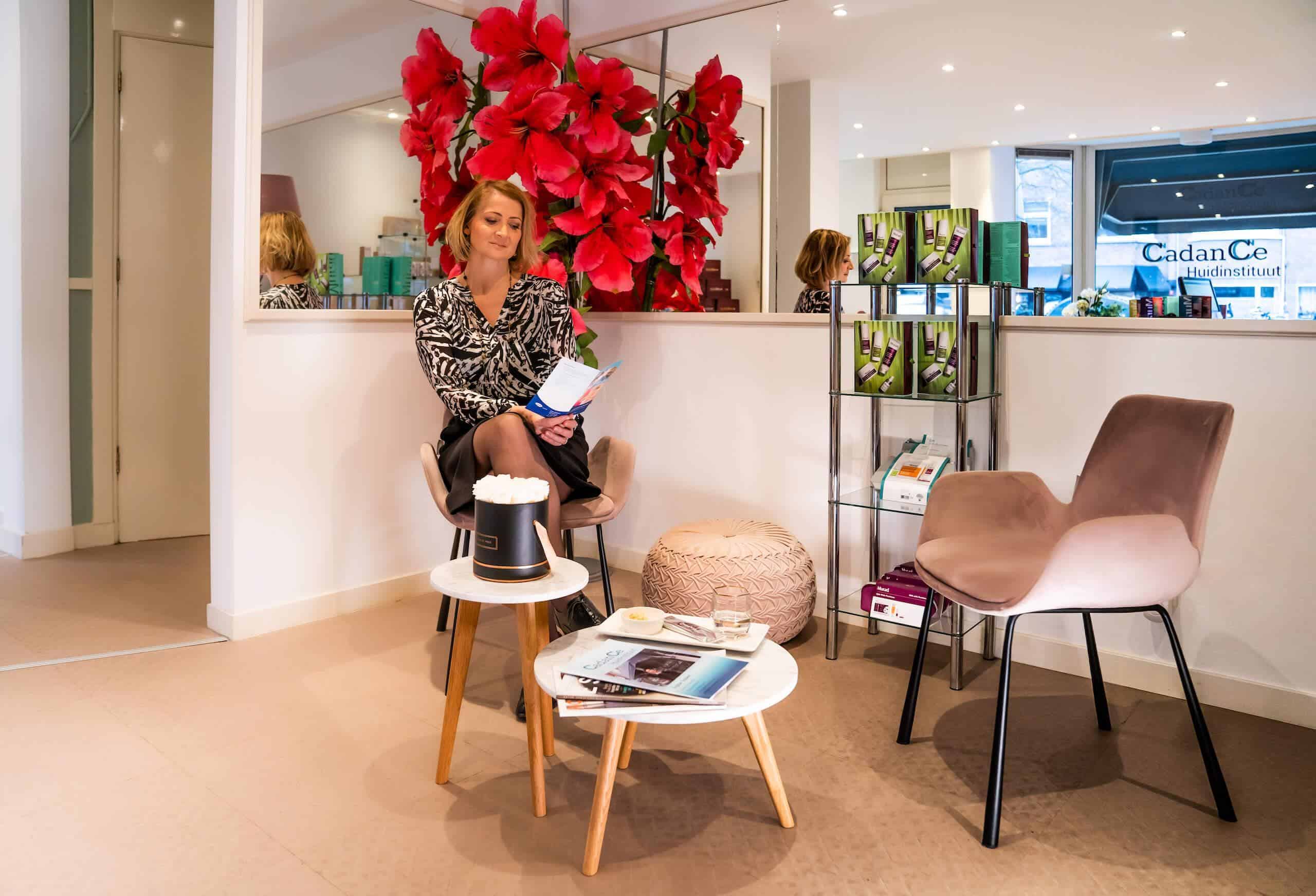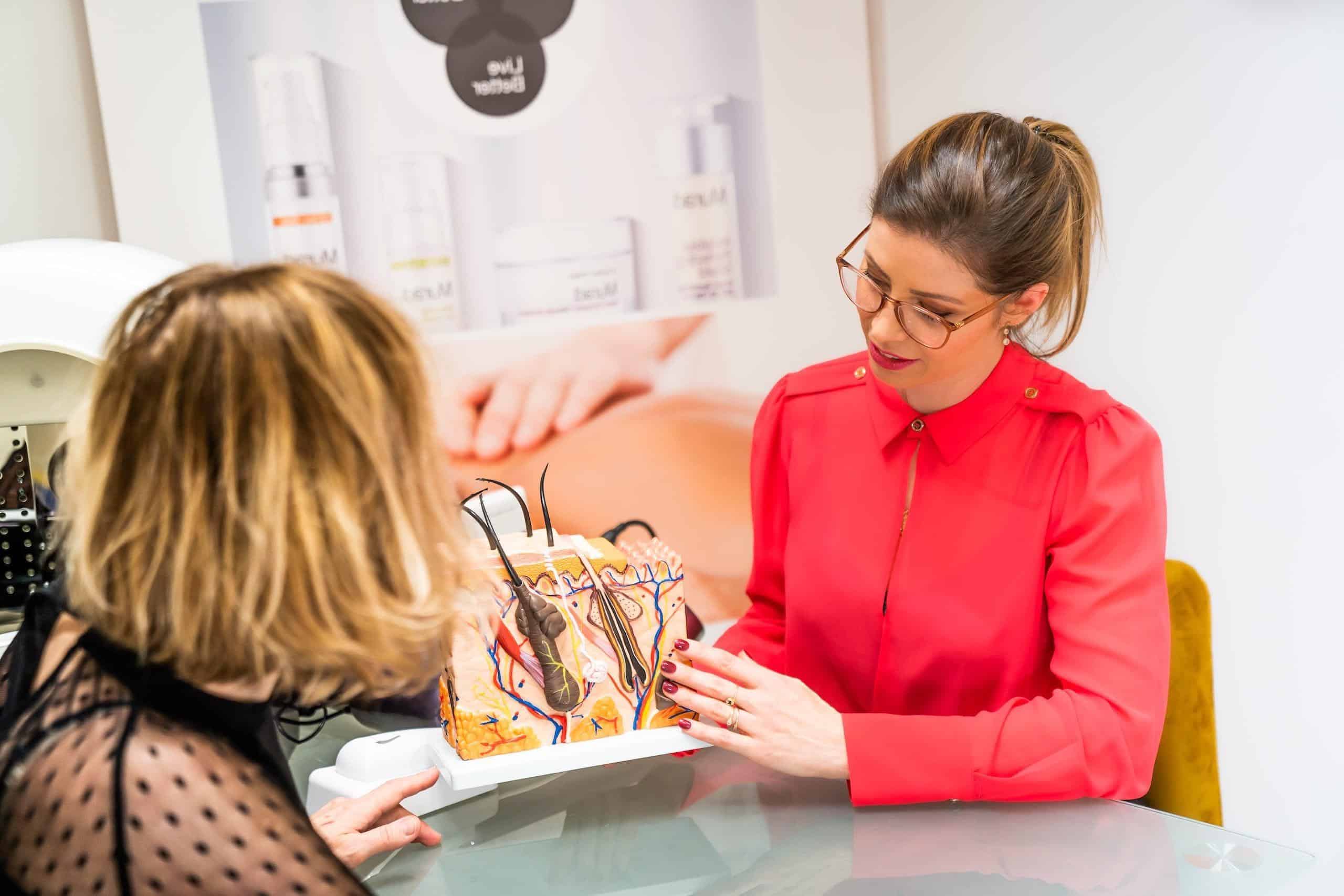 "The atmosphere is always relaxed at CadanCe. I have noticed that the offer is wide and that there is always a solution for my questions and wishes. The approach is very professional and the treatments are result-oriented. I have felt much more positive about my skin and happier about my appearance since I have started my treatment at CadanCe. I advise everyone to go there for a skin analysis or a treatment."
Yvonne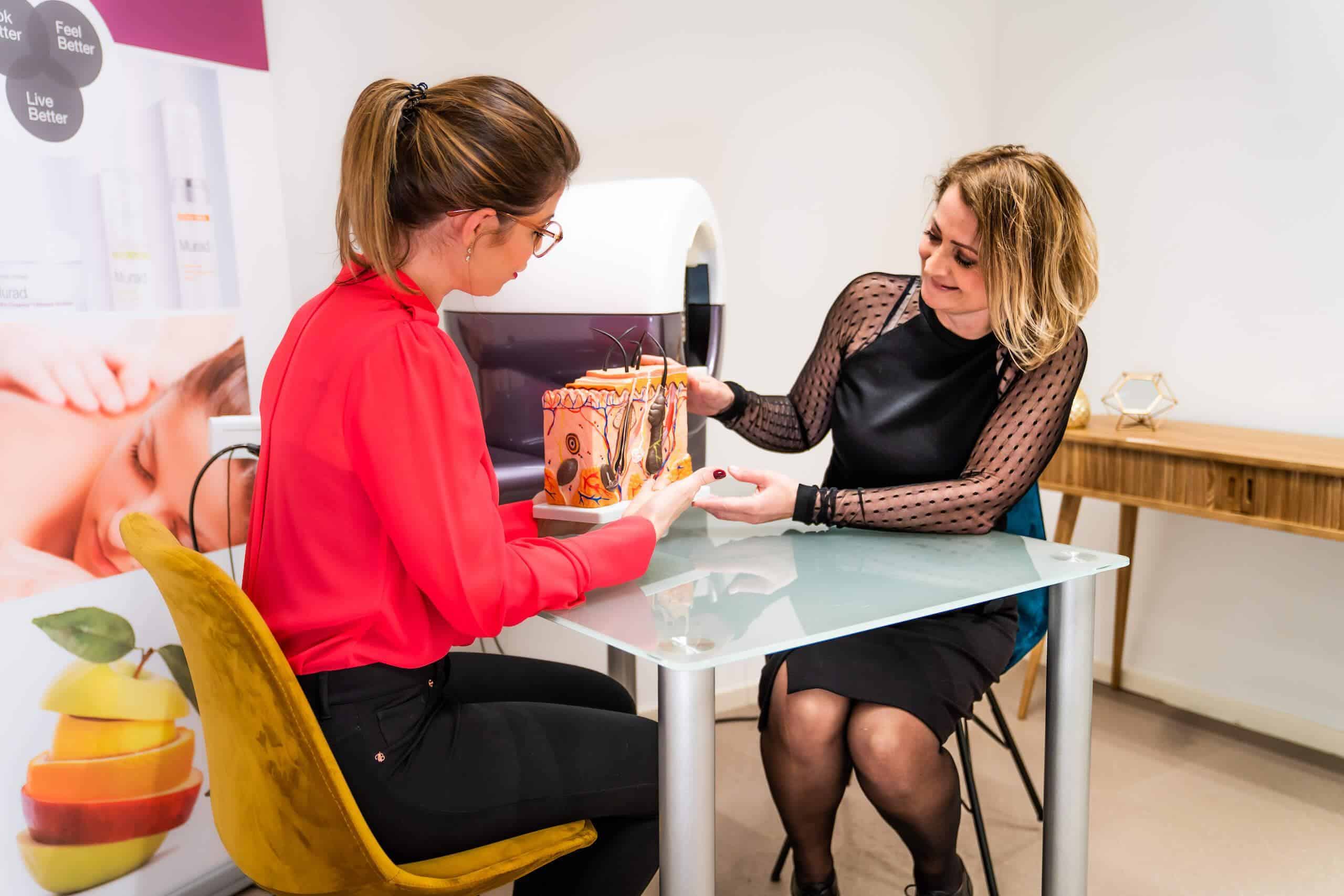 "I experience the atmosphere at CadanCe as very friendly. It is always nice when I come for my treatment. Everything is discussed in all tranquility and professionalism. What strikes me is that the treatments are very specialized. And not to mention that Sophie can give a wonderful massage. 
I have also had an appointment with Kelly for the permanent make-up of my eyebrows! Kelly has a great eye for details and only gets started when you are 100% satisfied with the shape and color of the eyebrows."
Roos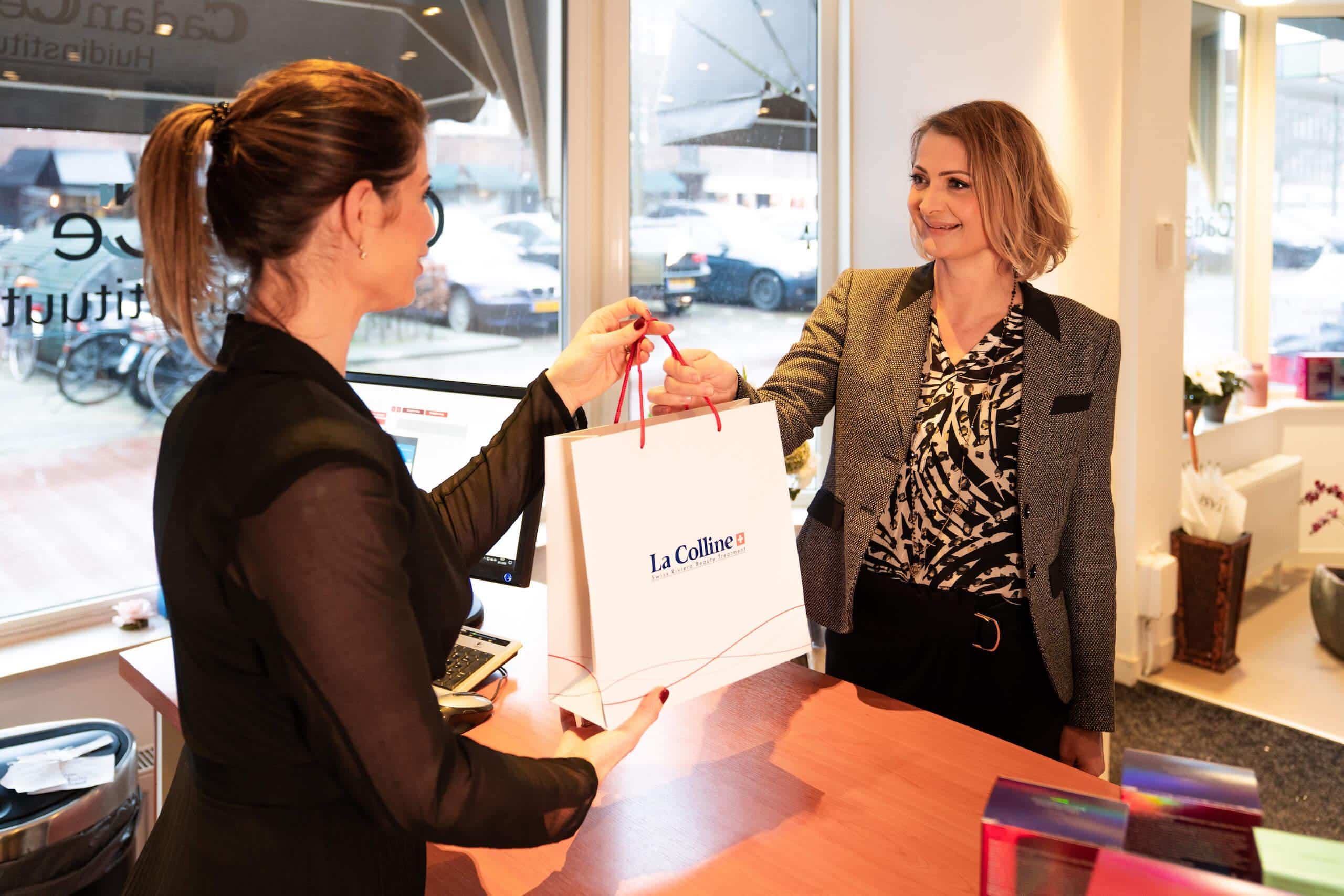 "When I arrived at CadanCe Skin Spa, I immediately felt at ease because of the pleasant welcoming and nice atmosphere. I chose CadanCe because of the good reviews and the confidence that the website and the store exude. I enjoyed a wonderfully relaxing treatment and my skin now feels fresh and healthy again."
Suze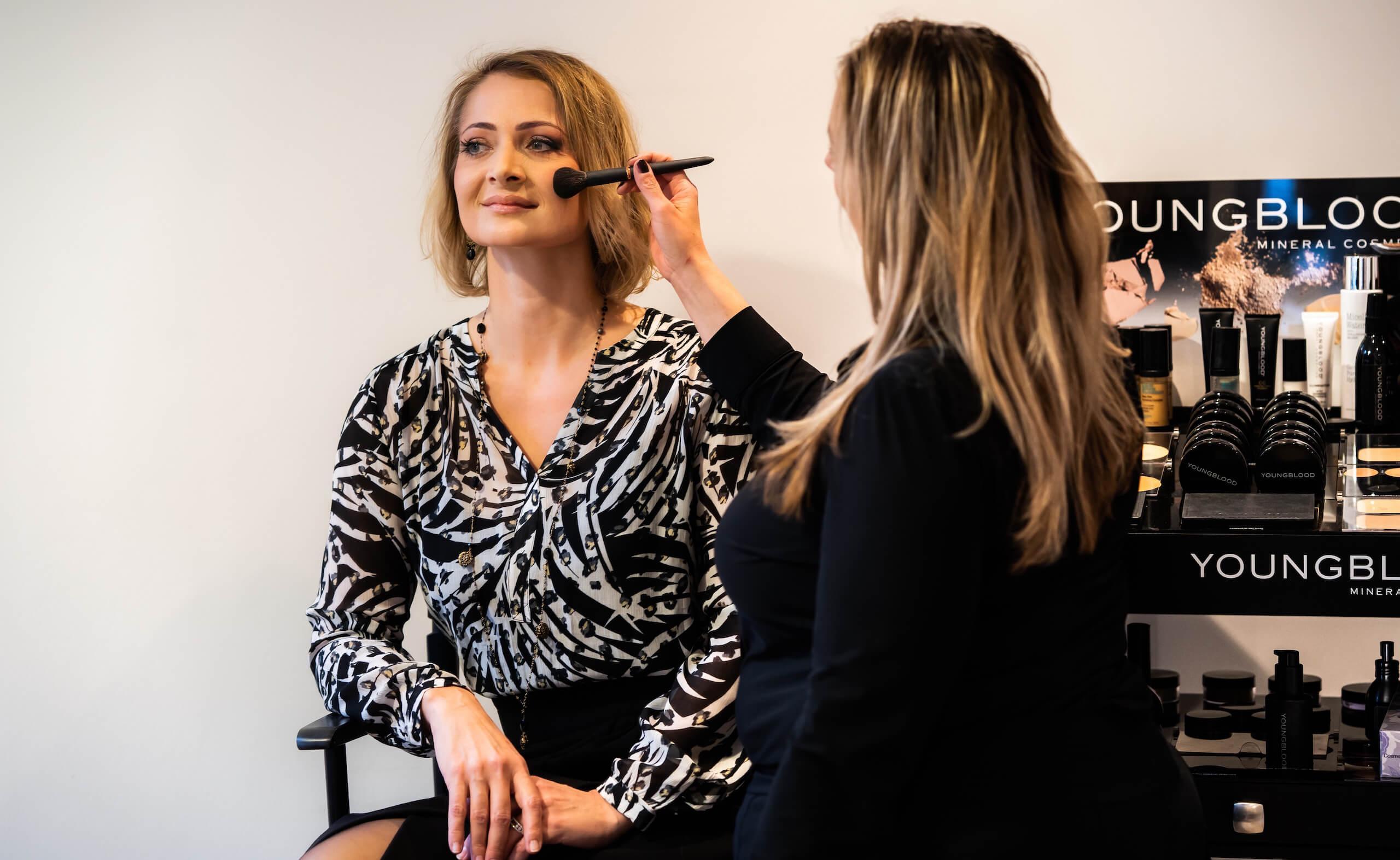 "The atmosphere is always very pleasant during my visits to CadanCe. I always feel very welcome. It is also nice that the range of treatment is constantly updated and keeps pace with the latest developments in the field. I am well advised on which treatment is best for my skin. 
My skin always looks super beautiful after the treatment: smoother, nicer and softer! The treatment even influences my state of mind, I am very happy with every visit. 
CadanCe is also distinctive because of the personal approach and therefore I will recommend everyone to go to CadanCe Skin Spa for a skin treatment."
Mirelle
Your trusted beauty salon in The Hague!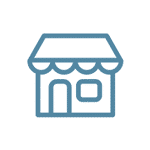 The salon in the Hague in The Hague for skin improvement and skin rejuvenation
CadanCe Skin Spa has been located in the street Vlierboomstraat in The Hague for more than 22 years and has been affiliated since the beginning with the national sector association, ANBOS. CadanCe is a recognized training company for young beauticians in training.
The beauty salon is attractively furnished with four treatment rooms for our extensive range of beauty treatments.
Our beauticians like to advise, so that you can make the right choice for a result-oriented treatment program. After the skin analysis, our beauticians will take care of your skin.
CadanCe Skin Spa is easily accessible by public transport, with the Randstadrail line 3, stop Zonnebloemstraat. And there is plenty of free parking space in the area. Past 6pm, it is a paid parking area.
CadanCe Skin Spa is located at Vlierboomstraat 461 in The Hague and is affiliated with the professional organization 'de Anbos'. Our treatment method is focused on lasting and visible skin improvement. We strive for the best result, for skin. Our specializations are Acne treatments, Anti-aging treatments, Deep tissue massage, Microdermabrasion, Micro-needling, Radio frequency, Mesotherapy and Figure correction.
For skin specialist care, we work together with a permanent skin therapist through Cosmetique Totale. Our skin-improving and skin-rejuvenating treatments are supported by four strong cosmetics brands and cosmeceuticals: La Colline, Murad, Young Blood en Nimue Skin Technology.
Customized skin improvement and rejuvenation
Various external factors can affect the skin, such as: sun damage, illness, medication, menopause, aging process, lack of sleep, stress, smoking, alcohol, air pollution, nutrition and weather conditions. As a result, the skin can lose energy, become valiant and lifeless and deteriorate, wrinkles and lines sharpen, weakening and aging skin can strike faster.
A customized advice and treatment program will stimulate healthy skin, and will repair or improve skin problems. A focused and skin-improving treatment will continue to have a rejuvenating effect. Just as we exercise, eat healthy and take sufficient rest, our skin will stay in good condition with regular skin care. In addition to the professional care of the skin, a facial treatment is also a moment for yourself during which you can relax.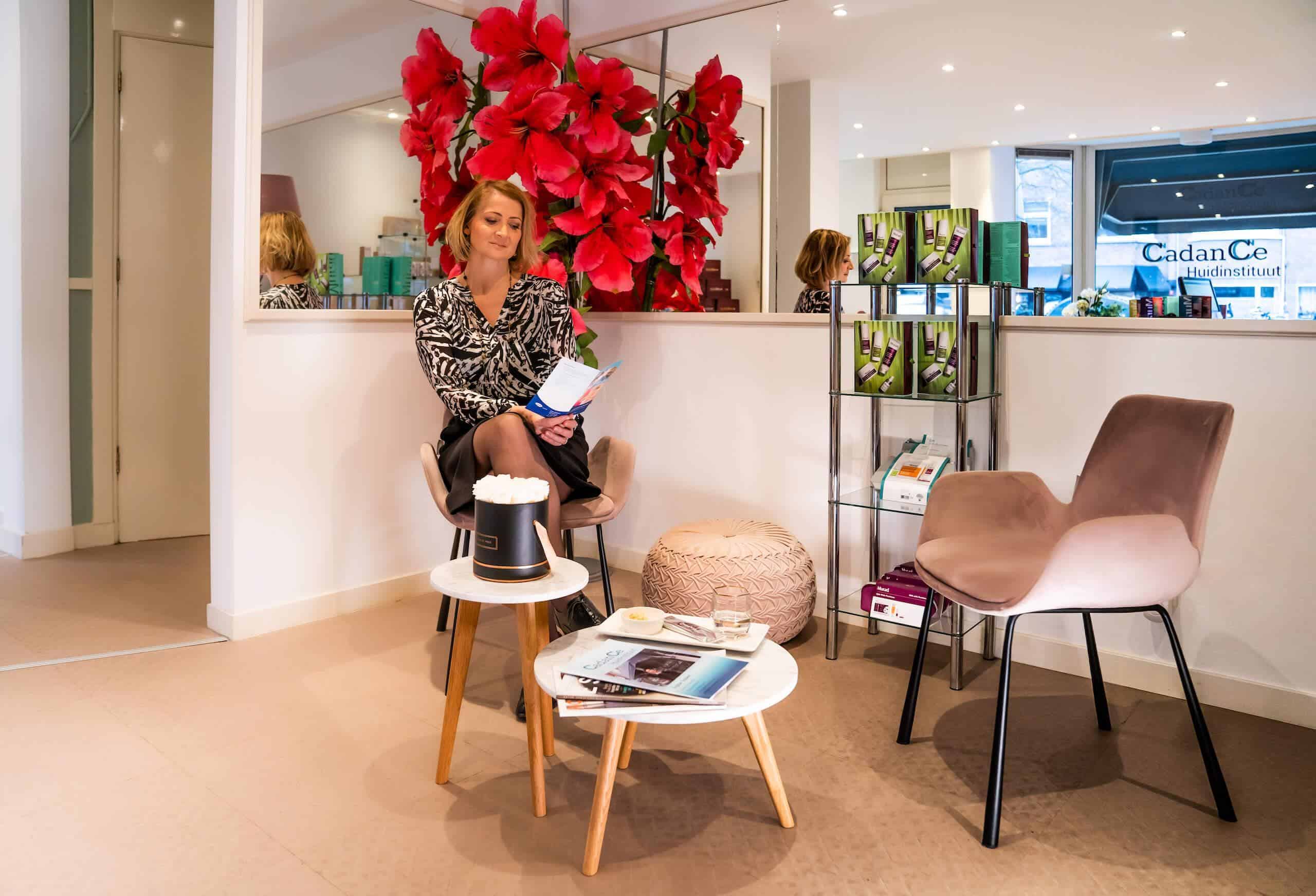 Kans voor zelfstandige vakmensen!
Per 1 juli aanstaande willen wij graag een kamer bij CadanCe Huidinstituut ter beschikking stellen voor een zelfstandige pedicure en/of nagelstyliste.
Ben jij professioneel, vriendelijk, collegiaal en klantgericht? Bel dan om kennis te maken met het team van CadanCe Huidinstituut en wie weet word jij onze nieuwe collega!
Wij bieden:
Een mooie kamer in een prachtig instituut op een A-locatie;
Een gezellig team en een leuke sfeer;
Agendabeheer vanuit het team van CadanCe Huidinstituut.