Hieronder een overzicht van de momenteel opstaande vacatures bij CadanCe Huidinstituut. CadanCe Huidinstituut biedt programma's voor Perfect Aging, acne en figuurcorrectie. Dat doen wij met behulp van de meest innoverende apparatuur en producten. Door de diverse behandelmogelijkheden en een breed aanbod kunnen wij onze klanten uitstekend helpen en van hun klachten afhelpen. Wij gebruiken onder andere: radiofrequentie, mesotherapie, needling, LPG Cellu M6, cryotherapie en nog veel meer.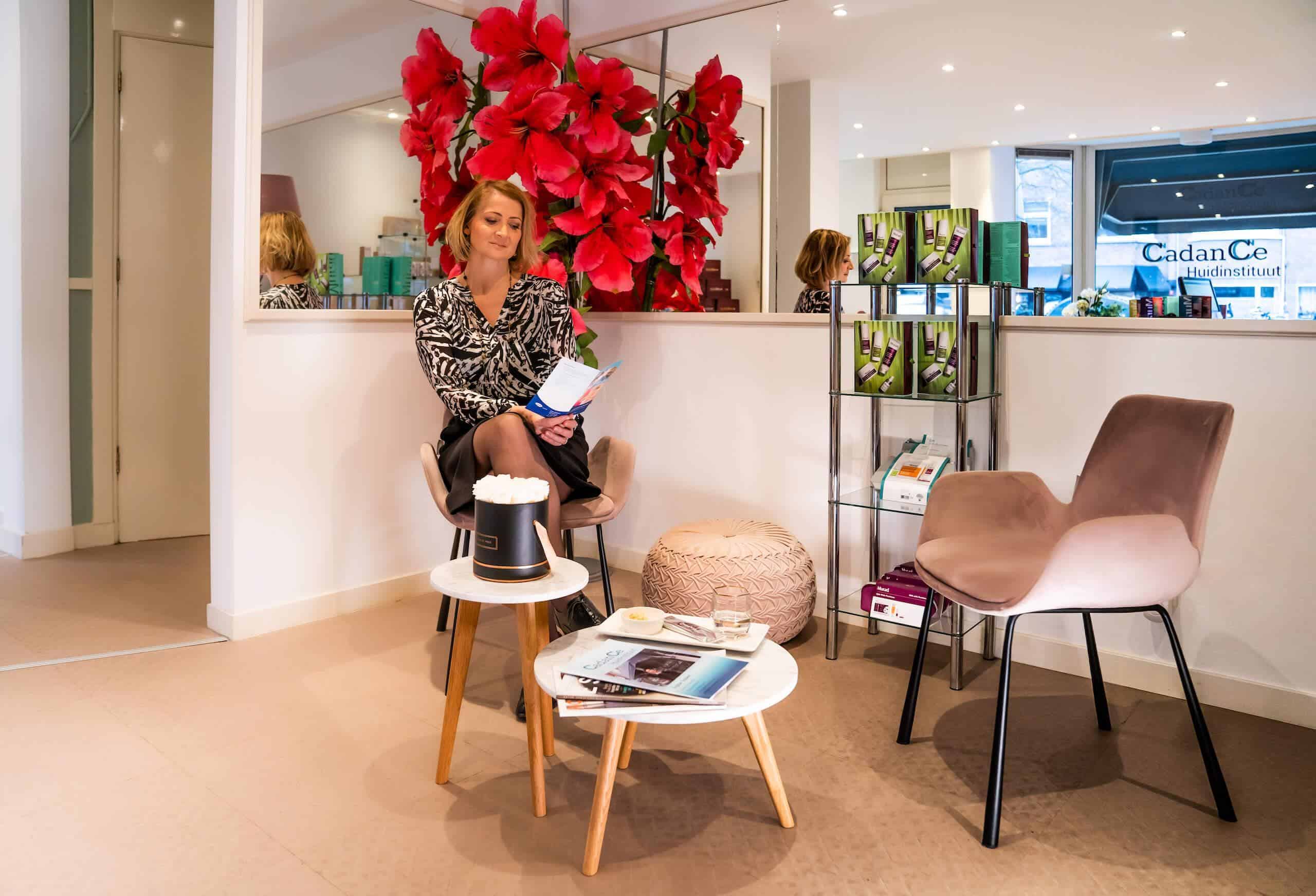 Vacature Schoonheidsspecialiste
CadanCe Huidinstituut is per direct op zoek naar een huidtherapeut (of in het laatste jaar van de opleiding huidtherapie). Om te beginnen 8-12 uur per week en door te groeien naar 28-30 uur per week.
Als huidtherapeut (of bijna afgestudeerde huidtherapeut) is de huid jouw passie en je houdt ervan om klanten een mooiere huid te geven.  
Jij vindt het interessant om een huid te beoordelen en adviezen te geven, waardoor de klant op korte en langere termijn resultaat kan boeken. Je kan zelfstandig werken en leert over de huid en de verschillende behandeltechnieken. 
Wat biedt CadanCe Huidinstituut?
trainingen en scholingen 

een gezellige en professionele werksfeer 

veel diversiteit aan behandelingen

zelfstandigheid en vertrouwen

de beste behandeltechnieken

een uitstekend salaris 
Wat zoekt CadanCe Huidinstituut?
een huidtherapeut (of in het laatste jaar van de opleiding huidtherapie)

een zelfstandige huidtherapeut, die nog graag wil groeien

je bent collegiaal en werkt makkelijk samen

je houdt ervan om je klanten optimaal te adviseren over behandelingen en producten

je bent duidelijk in je communicatie en straalt zelfverzekerdheid uit

je bent woonachtig in Den Haag

je bent proactief en neemt initiatief 

je vindt het leuk om eventueel blogs te schrijven over je vak en je kennis
Ben jij onze nieuwe collega? Stuur een mail naar secimbert@gmail.com en vertel ons waarom jij bij CadanCe Huidinstituut wilt werken. Wij kijken naar jouw mail uit!
CadanCe Skin Spa has been located in the street Vlierboomstraat in The Hague for more than 22 years and has been affiliated since the beginning with the national sector association, ANBOS. CadanCe is a recognized training company for young beauticians in training.
The beauty salon is attractively furnished with four treatment rooms for our extensive range of beauty treatments.
Our beauticians like to advise, so that you can make the right choice for a result-oriented treatment program. After the skin analysis, our beauticians will take care of your skin.
CadanCe Skin Spa is easily accessible by public transport, with the Randstadrail line 3, stop Zonnebloemstraat. And there is plenty of free parking space in the area. Past 6pm, it is a paid parking area.