Your trusted beauty salon in The Hague!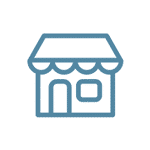 The salon in the Hague in The Hague for skin improvement and skin rejuvenation
Customized skin improvement and rejuvenation
By selecting these skincare products, each with their own identity and specialty, we offer you a wide range of professional beauty treatments. For the continuation of the result for the skin and skin improvement, these cosmetic brands offer excellent products for skin care at home. Together with you, we look at the needs of your skin, the treatment options and your personal desire to improve your skin.